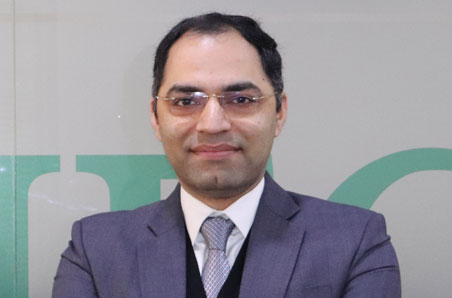 Mr. Ankit Kamra is a Senior Project Manager at IIEC, where he manages a range of energy efficiency and climate change mitigation projects across sectors for multilateral/bilateral institutions including UNDP, UNEP, ADB, UNIDO, World Bank, GEF, GIZ, to name a few. In his recent role with energy advisory team with a PwC, he was working in the capacity of Manager with dual responsibilities of business development and project delivery in the energy domain. Additionally, he was tasked with the responsibility of relationship management with energy related stakeholders/beneficiaries in centre and across the states.
His previous engagements include 'Development of NDC Roadmap for Energy Sector of Indonesia, Development of GEF CEO Endorsement Document for Energy Efficiency projects in India and Development of Pilot Energy Efficiency projects in Mongolia.
His previous role included working with PricewaterhouseCoopers (Energy Advisory), ITC Infotech (100% subsidiary of US $ 8 billion conglomerate; Sustainability Advisory and IT Enablement) and Emergent Ventures (boutique sustainability advisory; Sustainability Advisory).
He holds a Bachelor of Technology (B. Tech.) Degree from the State University in India along with a Master of Business Administration (MBA) from Institute of Management Technology, India (autonomous). He is also a Certified Sustainability Practitioner on Global Reporting Initiative (GRI) guidelines. Additionally, he is finalizing Diploma in Energy Management from MITSDE.