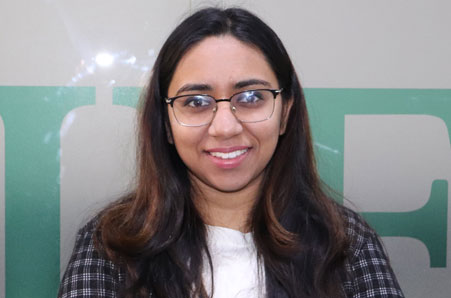 Ms. Sumedha Awasthy is working as a Research Associate with IIEC, India. She completed her internship at RS Envirolink Technologies Pvt Ltd. where she led research on environmental and social issues for two key hydroelectric projects - Carrying Capacity of Teesta basin in Sikkim and Maheshwar Hydroelectric Project. She also interned with SGS in 2016 working on LEED rated buildings and with FICCI in 2016 to evaluate CSR initiatives of various firms. She also worked on a program with BHARTI WALMART, 'Retail Stepping Stones Training Program' in 2011.
At IIEC she was a team member in project "GHG accounting and Capacity Building for the Cities of Jaipur, Bhopal, Mysore, Vijayawada and Guntur". She conducted city level sectoral analysis of GHG emissions, detailed city level sectorial data collation and analysis and made presentations for the city level training workshops on GHG accounting. She is also working on "Infrastructure resilience growth in India" where her role is to review national programs for climate resilience, capacity building of rural poor for improving adaptive potential and ground level coordination in the selected states of the project. She also led the team on the "South-South Knowledge Exchange Program in Energy Efficiency", a regional energy efficiency exchange conference supported by the World Bank and EESL.
In addition, she is engaged in developing the marketing material and communication strategies for IIEC. She is also trained in using different tools and software's for data management and analysis.
Sumedha holds a MSc. Resource Management and Design Application from University of Delhi, India.