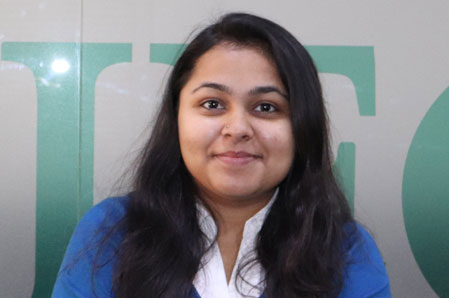 Ms. Akansha Sharma is working as a Research Associate, she is engaged in outreach, managing logistics, supporting both internal and external communication and assisting the administrative activities for the projects. She helped coordinate and manage the logistics & communication for the Stakeholder Consultations in Uttar Pradesh and Delhi for the project 'Scoping Study on Air Quality in India" supported by Swiss Development Cooperation, India. She also assisted the team in back end research on policies and programs related to the project. Akansha also supported in secondary research for a climate resilience project in West Bengal. Along with this, she oversees the implementation of a CSR project on 'Clean Energy Access' in Uttarakhand. She is also helping the team to bring in business opportunities along with developing communication materials for the same.
She was engaged in the overall coordination of logistics, design, and communication for the 'South-South Knowledge Exchange Program in Energy Efficiency", a regional energy efficiency exchange conference supported by the World Bank and EESL.
Akansha holds a Master Degree in Resource Management and Design Application from University of Delhi, India.