Philippines
IIEC conducted a study that enabled the International Finance Corporation (IFC) to identify sustainable energy efficient investment opportunities in the commercial building sector. We also designed an effective and viable EE financing project to encourage collaborative undertakings between private stakeholders and IFC.
Under the UNDP funded Philippine Efficient Lighting Market Transformation Project (PELMATP), IIEC assessed consumer cooperatives, developed Energy Efficient Lighting (EEL) Micro Financing Models, conducted regional consultations and provided training to consumer cooperatives. We also negotiated the financing of bulk procurement arrangements with EEL suppliers, and enabled households to access EEL technologies using the micro financing model. The project assessed the capacity and training needs of financial institutions for financing EEL projects and developed and delivered a training program for them. In addition, our team developed promotional materials for EEL financing products and provided technical assistance to the Development Bank of the Philippines on EEL ESCO financing guidelines.
Under the Capacity Building to Remove Barriers to Renewable Energy Development in the Philippines Project, funded by UNDP, IIEC provided financial advice on the design of a Renewable Energy Guarantee Fund, Project Feasibility Fund, and Micro-Financing Fund. For the UNDP-funded Palawan New and Renewable Energy Livelihood Support Project, we designed an appropriate risk sharing delivery mechanism for solar home systems in Palawan.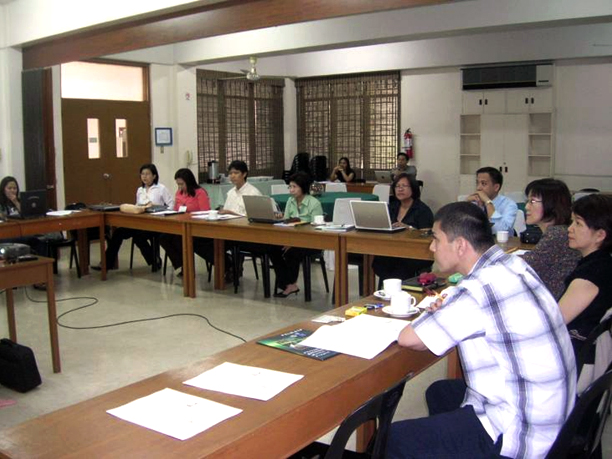 Stakeholders' Meeting for Consumer and Housing Cooperatives on Micro Financing Schemes for Efficient Lighting
Mongolia
As part of the Commercialization of Super Insulated Buildings Project funded by UNDP, IIEC reviewed the financing systems and relevant legislation for energy efficient housing in Mongolia, and evaluated the financial mechanisms developed by the project staff. To step up financing for building energy efficient housing, our team proposed alternative funding mechanisms and formulated fund-raising guidelines.
Vietnam
IIEC assessed market opportunities for sustainability projects in Vietnam's steel and chemical fertilizer sectors from the perspective of the financial institutions and service providers. The aim of the UNDP funded project – Strengthening Capacity on Climate Change Initiatives in the Industry and Trade Sectors – was to remove barriers in Vietnam's industrial sector to adopting efficient processes and trade practices in order to achieve Greenhouse Gas (GHG) emission reductions, resilience to climate change, and increased industrial competiveness.
Under the Implementation of National EE Project, IIEC provided consultancy services to the Asian Development Bank (ADB) to carry out the following tasks: identifying financial barriers for EE projects; reviewing past and on-going energy efficiency financing programs in Vietnam; assessing the capacity of local financial institutions for funding efficiency projects, developing options for structuring a financing mechanism; making recommendations on how to enhance the capability of the financial institutions; and recommending suitable financial mechanisms for the identified projects.
Under the UNDP-funded Promoting Energy Conservation in Small and Medium Enterprises (PECSME) Project, IIEC developed and conducted EE project financial analysis and evaluation training modules. The training materials included an automated spreadsheet for the projected cash flow, income and balance sheet statements suited to the SMEs and the Vietnamese economy.
Malawi
IIEC developed the fund management strategies and work plan for an EE Revolving Fund to be established from the proceeds of the sale of CFLs in Malawi. The project aimed to reduce the overall system peak demand of Electricity Supply Corporation of Malawi Ltd and to expand the level of electrification. The project included the procurement of 2 million CFLs, of which 1.3 million were installed free of charge in order to replace existing incandescent bulbs in the residential sector, small and medium enterprises and public buildings. The balance was sold to the commercial sector and proceeds of the sale were used to finance other EE projects through the EE Revolving Fund.
Maldives
IIEC designed the operating guidelines, project eligibility criteria, loan terms, borrowers' eligibility criteria, and fund management terms and conditions for a RE Fund in the Maldives. IIEC also designed and conducted training for financial institutions and private entrepreneurs on project financing of RE projects and RE based livelihood projects. These activities supported the UNDP-funded Renewable Energy Technical Development and Applications Project.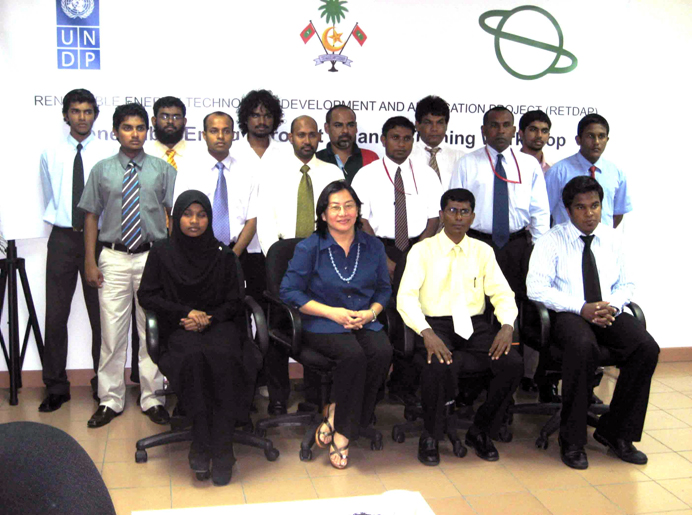 Presentation of Guidelines for the RE Fund and Capacity Building for RE Project Financing
Our Achievements at a Glance
| | | | |
| --- | --- | --- | --- |
| Country | Project | Funding Agency | Impacts |
| China | Strategy for Establishing a Venture Capital Fund for GHG Reduction Projects in China | UNIDO | Establishment of a private equity fund to provide capital to Chinese small and medium enterprises (SMEs) |
| India | Development of Financial Products and Related Institutional Mechanisms | ADB | Establishment of an EE market |
| India | Design and Road Map for State Clean Energy Funds for End-use EE and RE Projects | UK Foreign and Commonwealth Office | Developing design documents for Clean Energy Funds for 2 Indian States |
| Malawi | EE Lighting Project | UK Department for International Development | Establishment of an EE Revolving Fund |
| Maldives | RE Technology Development and Application | UNDP / GEF | Development of guidelines and manual for the management and operation of an RE Fund |
| Mongolia | Commercialization of Super Insulated Buildings in Mongolia | UNDP / GEF | Funding mechanism for EE housing |
| Philippines | PELMATP – Leasing Model & Micro Financing Scheme for EE lighting | UNDP / GEF | Development of an efficient lighting installment scheme model for electric cooperatives and distribution utilities; and Development of CFL micro-financing schemes for consumer cooperatives and housing cooperatives |
| Philippines | Barrier Removal for RE Development – Finance Delivery Mechanism | UNDP / GEF | Establishment of a Guarantee Fund, Micro Finance Fund and Project Preparation Fund for RE projects |
| Philippines | Market Development of Solar Energy Home Systems (SHSs) in Palawan | UNDP / GEF | Pilot testing of a risk sharing mechanism between financial institution and an SHS supplier |
| Thailand | Survey of Sustainable Energy Leasing and ESCO Business Opportunities in Thailand | IFC | Identified market potential, market drivers and business opportunities in lease financing combined with ESCO, EE, RE and cleaner production (CP) services and other financing options available for ESCO/EE/RE/CPs in Thailand |
| Vietnam | Promoting EE in SMEs | UNDP / GEF | Establishment of a EE Loan Guarantee Fund for SMEs |