The IIEC and the Asia Development Bank (ADB) conducted a Regional Energy Efficiency Workshop in Apia, Samoa from 3-5 march 2015, to disseminate the lessons learnt during the implementation of the second phase of Promoting Energy Efficiency in the Pacific (PEEP-2) project (www.ee-pacific.net).
The workshop was attended by over 100 delegates comprising stakeholders from all the Pacific Island Countries (PICs) and international donor agencies. The outcome was the formulation of policy recommendations for future acceleration of energy efficiency practices in the Pacific Region. The inaugural address was made by the Samoan Prime Minister – The Honorable Tuilaepa Fatialofa Lupesoliai Malielegaoi and Michael Trainor, ADB Energy Specialist.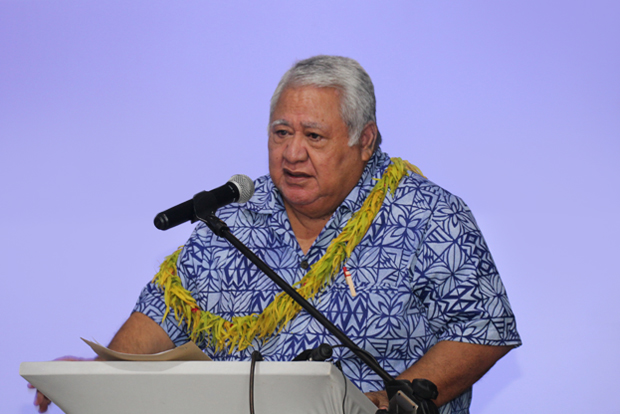 The Honorable Tuilaepa Fatialofa Lupesoliai Malielegaoi, Prime Minister of Samoa Delivering Opening remarks at the PEEP-2 Workshop
The first day examined the relevance of energy efficiency projects in the Pacific (a region that currently has the highest dependence on imported fossil fuels), and reviewed some of the 35 demand-side efficiency projects implemented under PEEP-2.The second day focused on perspectives from donor agencies, highlighting funding outlooks for the coming years and discussion on methods for scaling and replicating project successes throughout the Pacific.
PEEP-2 is expected to deliver energy savings of 3.4 GWh / year, annual savings of USD 1.46 Million,
and yearly CO2 abatement of 3,200 tons!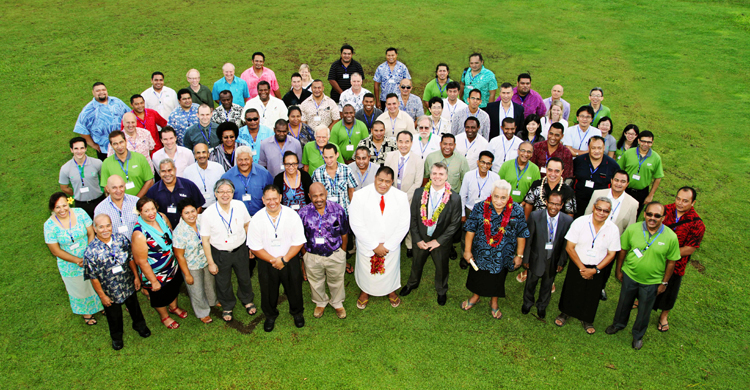 Delegates to the Workshop
For further information, please contact Felix Gooneratne - This email address is being protected from spambots. You need JavaScript enabled to view it.